About us
"Luxury and comfort in the beating heart of Alghero, Sardinia's "Catalan" city that is famed for its old town, the crystal-clear waters of the bay known as the "Riviera del Corallo" (Coral Riviera) and the renowned culture of food and drink, featuring fish dishes and wines that are exported around the world".
The Ottocento Guest House is a refined base your holiday, marked out by its tasteful interiors and by the high-quality service provided. 
Painstakingly furnished with passion and commitment to even the smallest details, the communal areas and the first bedrooms are inspired by the vicissitudes of early 19th-century European history, from the French Revolution, via Napoleon, to the Congress of Vienna. 
The rooms feature charming interior designs to offer our customers the utmost comfort and quality of service. A number of snacks are available our lobby, should you feel the need for little something during the day. The whole building offers free Wi-Fi access, and all of the rooms are soundproofed and come complete with air conditioning. Moreover, they all feature a modern, comfortable en suite bathroom, including a hairdryer and a courtesy toiletry set.
The Ottocento Guest House is located with a fully restored, time-honoured building in the Jewish quarter of the beautiful old town of Alghero, which is rightly famed around the world for its uniqueness. Open the front door and you will find yourself opposite the entrance to the Manno Museum. Within a few seconds, you can admire the Cathedral of Santa Maria, the Piazza Civica, the ancient city walls, the Harbour and the spectacular Bastions, which afford stunning views across the gulf. Moreover, the city's finest restaurants and bars are all within easy reach. 
Just a short distance away you will come to the enchanting beaches of the Lido and Maria Pia, and if you proceed towards the Capo Caccia promontory, you will reach the beautiful Bombarde and Lazzaretto beaches and the Mugoni Pine Forest. 
Our staff are on-hand to give you all the advice you may need to make the most of your time in Alghero.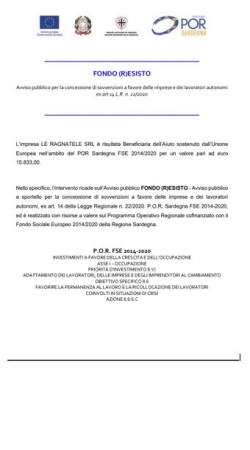 Affittacamere Ottocento delle Ragnatele srl
Via Santa Barbara 24 Alghero
P.Iva 02357990908